Drafting "Let's Do Business" Contracts
Within our business contracts practice area, Thomas O'Donohue PLLC is committed to creating precise and personalized contracts. Prior to drafting or reviewing a contract, we will take the time to learn about your objectives in signing the contract. We understand that any ambiguity or overlooked item could lead to a weak contract that fails to protect your interests. We craft contracts with care and clarity to ensure their effectiveness.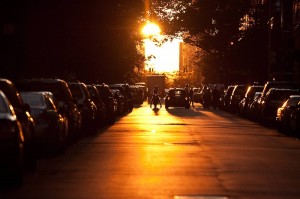 Then, keeping your business in mind, we seek to ensure that your contracts accurately reflect the business relationship. We know that there will be negotiation. Therefore, we strive to arm you with the knowledge to make the contracting process an opportunity to stimulate productive and loyal business relationships.
Anyone can draft one-sided business contracts. Those agreements may or may not protect your interests. They may also rob you of opportunities. And, they can destroy relationships. Business contracts do not need to offend prospects. They need not alienate employees. At Thomas O'Donohue PLLC, we keep the health of your business in mind. We prefer to help you craft enforceable "let's do business contracts," contracts that make the contracting process an opportunity for you to stimulate productive and loyal business relationships.
It is your business. Your business relationships are important to you. Hire a trusted lawyer who understands that.
Click here to view a list of the types of contracts with which we have substantive experience.
Contract Disputes and Breaches
Our goals are simple. They include ensuring that your interests are protected, that you get what you bargained for, and that you have self-help and other adequate remedies available if things go wrong. If you need to bring a breach of contract claim or you have become involved in a contract dispute, we can pursue a resolution. We are skilled at reaching resolutions out of court through negotiation and other means, but are prepared to assist you in taking litigation as far as necessary. If you need to breach a contract or answer a breach of contract claim, a call to us can proactively help you improve your outcome. No two problems are alike, so the strategy we pursue will ultimately be tailored to your situation.