Andover Business Partner Agreement Lawyer
The strength of a business often comes from two or more individuals working together. That strength not only comes from the energy of those individuals, but from each of those individuals having clearly defined roles and responsibilities. Contracts that document the partner relationship are essential. At the law firm of Thomas O'Donohue PLLC, we assist clients in Massachusetts and New Hampshire with business Business Ownership and Partnership Contracts.
Yes, partnership agreements and LLC operating agreements are common. However, we also prepare joint venture agreements, stockholder agreements, and voting trusts. We can prepare private securities offerings and other critical documents. We will customize your company by-laws. In addition, we have the skills to help you formulate and articulate clear business policies.
You may want to ensure that you keep business ownership between the partners no matter what. In the face of eventualities like death, incapacity, divorce, or retirement, a custom buy-sell agreement may be appropriate.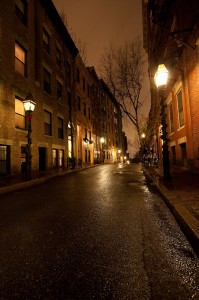 This Is About Being Proactive
Business Ownership and Partnership Contracts among business participants define what everyone is responsible for putting into the business. They also describe how everyone is going to benefit from the success of the business. These contracts should also establish what happens if the business does not succeed or if things do not work out as planned. If the business needs to be dissolved, how will that be handled? A lawyer must be able to foresee things that could possibly go wrong and make certain that those possibilities are accounted for as the business sets out on the path to success.
Continued Service Through The Life Of A Business
Businesses evolve and agreements need to be revisited from time to time. We have the ability to assist with any changes that need to be made to reflect the growth or evolution of your business.
All is Well that Ends Well
Finally, let's face it. A business partnership is pretty close to a marriage. You may even see more of your business partner than you do of your life partner. Things can get dicey from time to time. Our attorneys can help you navigate the rough waters of internal disagreement by providing internal dispute mediation services and by documenting the outcomes into stronger partnership agreements. When the end is really the end, we are available to represent you or the business through dissolution or by preparing a fair and equitable business divorce agreement.
Contact Our Andover Buy-Sell Agreement Lawyers today by calling Tom at 978-296-4758.
Click here to view a list of the types of contracts with which we have substantive experience.