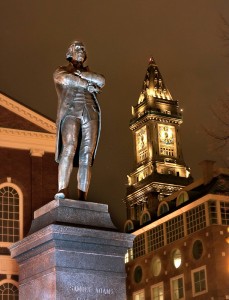 If your business is not ready to hire an in-house attorney, you will benefit from the cost effective and reliable Outside Counsel services of Thomas O'Donohue, PLLC:
to draft and negotiate a wide range of legal documents and contracts,
to provide advice and assistance with employer-employee concerns,
to advocate for your business before state and federal agencies,
to attend to partnership and governance concerns, and
to deliver helpful legal advice and counsel.
No Surprise Fees. Our monthly services agreements offer a time smoothing mechanism that enables you to budget and forecast your legal expenses.
Why not take advantage of a free business consultation so that we can get to know each other? To get started, please fill out the contact form on this page or call Attorney O'Donohue directly at (978) 296-4758.
---
Tom has been an ideal corporate counsel across three ventures for me over the past number of years. His entrepreneurial background provides an amazing perspective in dealing with complex business concerns. Tom has, among other things, crafted an employee benefits package to assist in employee retention and recruitment, structured contractual relationships between our companies and clients, negotiated leases, and structured debt instruments. Tom's ability to allow me to focus on growing my businesses rather than managing my own risk is key to each venture's success. — U.S. President of a Multinational Software Quality Consultancy
---
If you are in a consulting, software development, temporary services, professional services, or cloud computing business, Attorney O'Donohue already has a strong understanding of your industry from his decades long career as a software developer and business owner. He welcomes the opportunity to learn about, and serve, your business and its unique needs as Outside Counsel.
Tom counsels and advises clients regarding contracts, employment law, and shareholder and partnership matters, as well as employment separation, wage and hour law, and independent contractor law. Tom has successfully helped clients with wage audits by the United States Department of Labor and by the Massachusetts Attorney General's Office.
In his law practice, Tom drafts and negotiates plain talk business contracts. He is also an experienced drafter of Employment and Business Policies.
Before attending law school, Tom drafted and negotiated several services agreements for his own businesses; he also corroborated with outside counsel on shareholder agreements and an equity offering for a business of which Tom was a principal. Tom's contract expertise stems from his late 1980's corroboration with association counsel on developing model agreements for the National Association of Computer Consultant Businesses (now TechServe Alliance).