Tom O'Donohue offers cost effective and reliable outside counsel for businesses. He furnishes experienced advice and counsel for shareholder and partnership matters and for business formation. Document drafting and contract negotiation services are his principal expertise.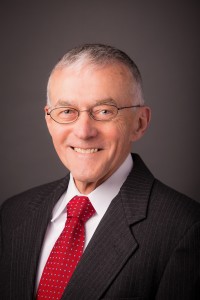 Tom works with employers to develop effective policies. He counsels employers and employees in employment separation matters and in wage and hour law. His three decades of experience in independent contractor law and professional software services led him to a legal career where he now focuses on delivering outside counsel services to business clients. Tom also delivers the firm's estate planning services. Prior to the formation of Thomas O'Donohue, PLLC, Tom worked for three and a half years in partnership at McQuade O'Donohue, LLC with Attorney Kevin McQuade who now maintains his own law offices in North Andover.
Background and Qualifications for Tom O'Donohue
Tom O'Donohue has a strong background working with service firms and software technology organizations. He first served technology businesses as a consultant software developer. Now he serves those organizations as their attorney. Tom owned and managed a Professional Software Services and Contract Software Programming business for fourteen years. He is a founder and served as first president of the North American trade association, TechServe Alliance. In addition, Tom has personal experience working through many of the challenges faced by owners of family businesses and closely held companies.
Before becoming an attorney, Tom spent several years applying software technology to solve complex problems. Immediately prior to beginning his legal career, Tom had applied his expertise as a Certified SalesForce.com Administrator, Developer, and Consultant designing and building CRM and other applications for a clinical R&D firm, a medical records aggregator, a medical equipment supplier, an internet advertising broker, a device manufacturer, two worldwide telecommunications companies, three pharmaceutical companies, a large equipment distributor, and a group life insurance provider. Before that, as an IVR software professional, Tom architected and developed critical telephony and call center applications for businesses in information services, marketing, telecommunications, staffing, petroleum, and mass transportation industries. And before that, he applied his problem solving skills for insurance companies, health care providers, manufacturers, distributors, and a major government aerospace technology contractor.
Tom is a former Treasurer of the National Tourette Syndrome Association, a former member of his town's finance committee, and the original organizer of the North Andover Little League program. Tom is licensed to practice in Massachusetts and New Hampshire.
email: tom@thomasodonohue.com
Direct Dial: (978) 296-4758