You do not have to let government audits and investigations rob you of sleep or your business of your attention. Thomas O'Donohue PLLC offers your business experienced representation with federal and state agencies like the United States Department of Labor and the Internal Revenue Service. In Massachusetts, we represent clients with issues concerning the Massachusetts Department of Revenue and the Office of the Massachusetts Attorney General.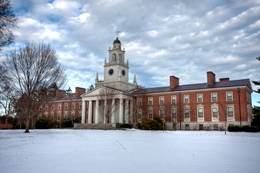 There are few feelings as discomforting as the IRS or Massachusetts Attorney General arriving to conduct an employment tax audit on your company for possible independent contractor violations; or opening that letter from the United States Department of Labor informing you that they are investigating your business for compliance with the overtime laws. If you are a business owner who has experienced an unwanted intrusion by a government agency, you will benefit from the services of an attorney who knows from personal experience what that feels like, and what it feels like to get successfully through such an ordeal.
Thomas O'Donohue PLLC has the skills and competencies to work positively with you and your unanticipated government visitors, and to best present your business case. Tom himself is a second-career attorney, experienced in data analysis, consulting, management, software development, cloud computing, computer technology, sales, information management, and running a business. That background has given this firm the financial and technical competencies required to synthesize the many variables of your business situation and the investigators' findings into the most favorable results attainable under the stressful conditions of government audits. When the government calls you, call on Thomas O'Donohue PLLC for trusted representation.
Complete and submit the Consultation Request form and we will contact you as soon as possible.
Thomas O'Donohue PLLC is also able to assist business owners and other individuals concerned with becoming compliant as to offshore accounts by way of the Offshore Voluntary Disclosure Program (OVDP) and the newer Streamlined Reporting Program.